Save time and let LOCAD handle fulfillment for you
Guaranteed picked, packed, and shipped on time throughout the Philippines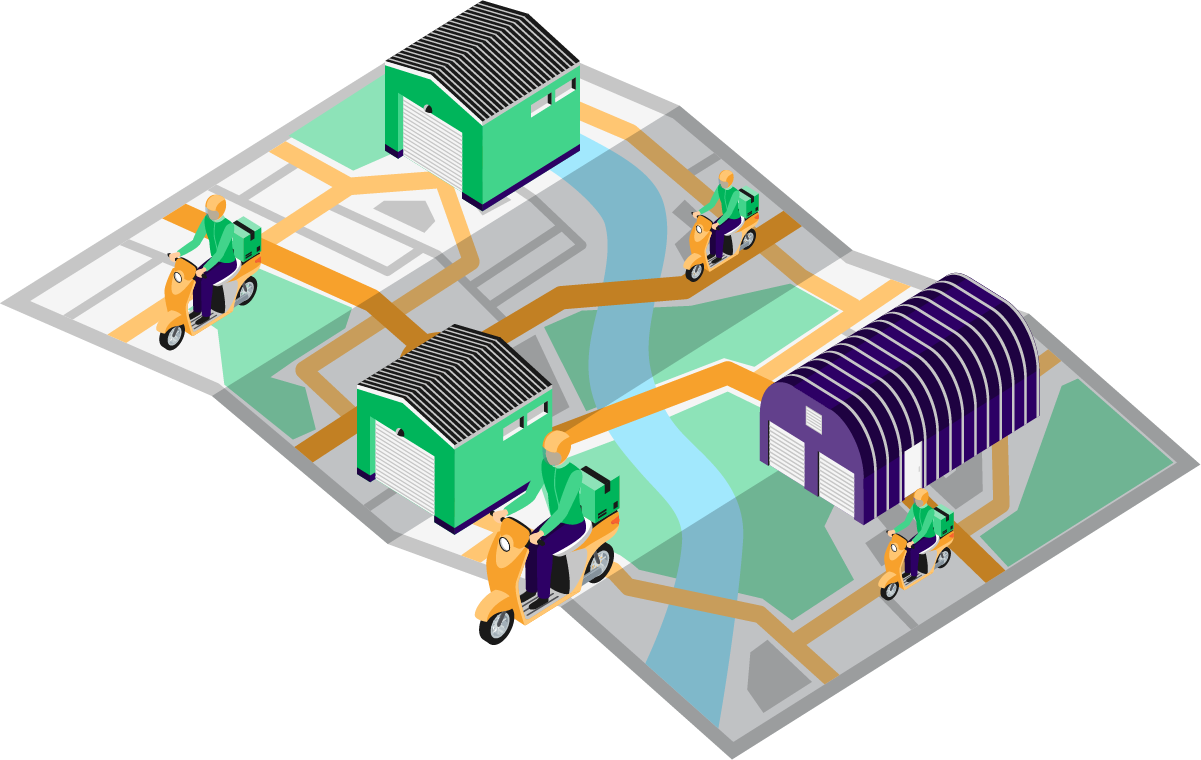 Better customer experiences with CHEAPER shipping and SHORTER lead times
With LOCAD's distributed fulfillment network, you can easily reach your customer through our warehouses and logistics facilities located in South Luzon and in Metro Manila.
Build a better shopping experience for your customers through faster shipping at affordable costs.
Infinite scalability at flexible terms
No more expensive and long-term contracts. At LOCAD, you only pay for what you use. Our flexible and customizable terms have no hidden or complex fees.
Focus on expanding your business by letting us handle the picking, packing, and shipping to your customers all over the Philippines.

Our services include:
Multi-channel fulfillment: Sell from any number of online stores (Lazada, Shopee, Shopify and more) and leave shipping and order fulfillment to us!
On demand warehousing: Get storage space whenever and wherever you need it, at your own terms.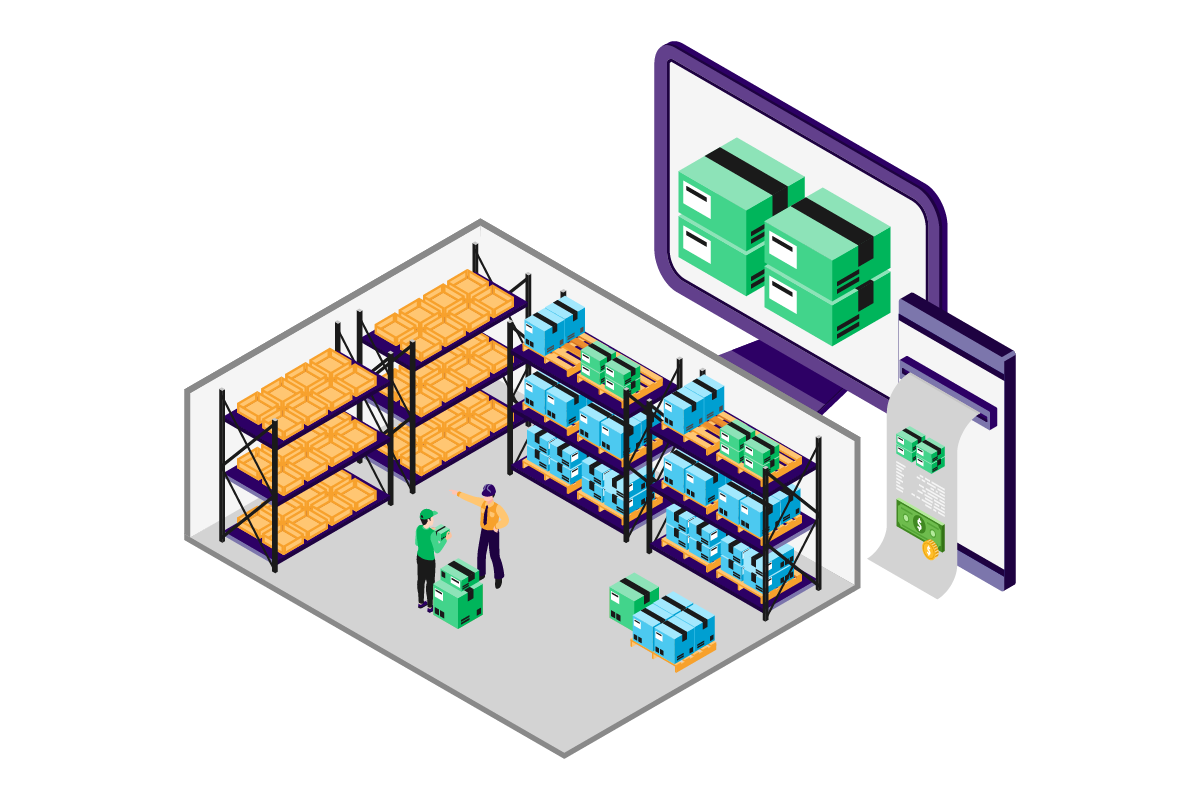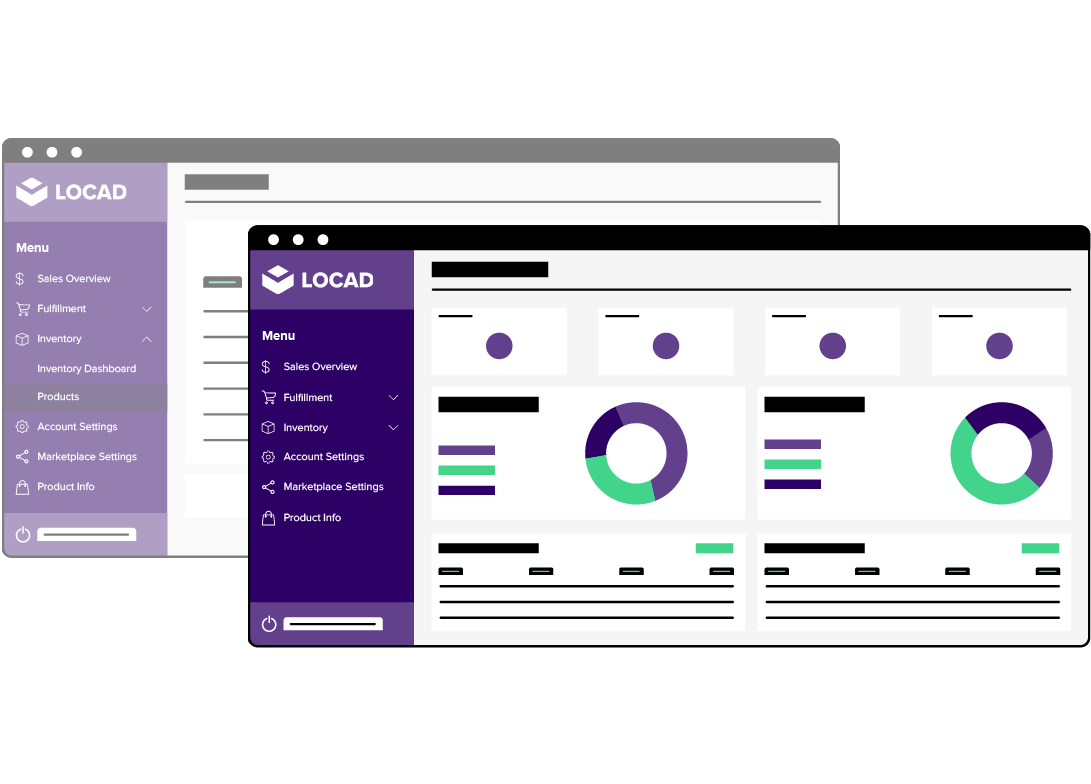 Get more out of your business with LOCAD
LOCAD was designed to simplify logistics - Smart Supply Chain is what we do.
With the ability to control, manage and track your entire operations, we focus on finding ways to help you succeed and grow your business.
How To Get Started With LOCAD
We make fulfillment fast, flexible and affordable.
With LOCAD, you can save time and focus on growing your business while leaving the seamless logistics and fulfillment to us.
Connect Your Online Store
Our Plug-and-Play integration features make onboarding simple and easy. You can connect multiple e-commerce stores and manage your local business through the LOCAD platform.
Ship your products to LOCAD
Once you decide which products you want stored and fulfilled, you can start turning over your inventory to us in any of our fulfillment centers in the Philippines.
We offer you storage in any combination of fulfillment centers so you can reach your customers faster. Plus, we also help you select ideal warehouse locations and affordable last mile courier partners!
Start selling your products
When you've established your warehouse locations, leave the rest to us! Focus on your business knowing that your products are ready to ship to all your customers at any time.
LOCAD delivers, you track
The moment an order is placed, we immediately start preparing the shipment of your product from the nearest fulfillment center and get it ready for for delivery within the day.
Our dashboard gives you real-time updates on your inventory, and order movements across all your online stores.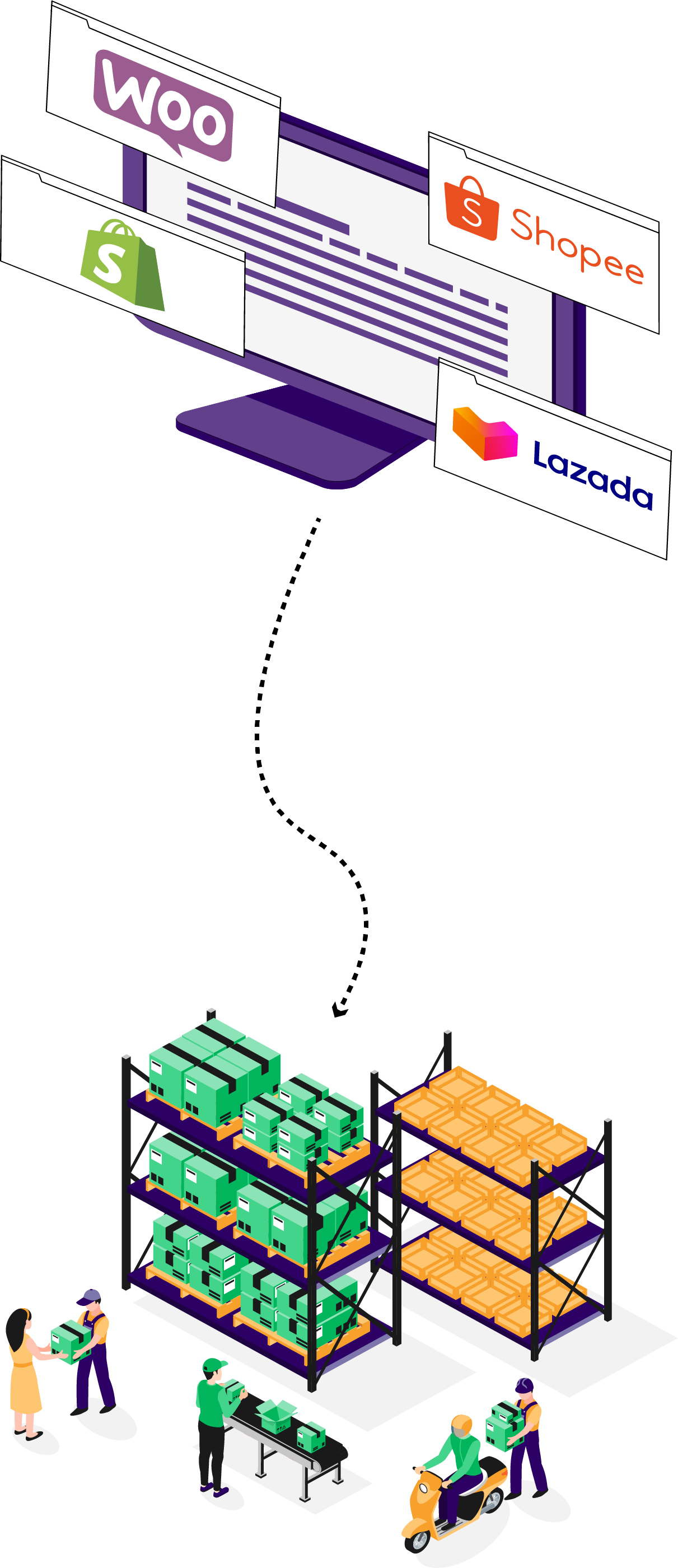 Free storage, picking and packing
Try Fulfillment by LOCAD now and get 30 days free storage per item inbounded, free picking, and free packing. Only pay for items outbounded and storage space used after 30 days.
Set a call with LOCAD

LOCAD storage and fulfillment fees
Long Term Storage: (starting at PHP 8 item/month)
For items in our local fulfillment centers for more than 30 days, costs are billed monthly depending on your inventory utilization.
Fulfillment: (starting at PHP 30 per item outbounded)
Inbounding, picking and packing is FREE. We only bill for outbounded items depending on product size and weight.
Optional Services:
We provide additional fulfillment services such as product bundling and kitting, custom packing, bulk pull-outs and inventory piece-count upon your request.
Get more out of your business with Fulfillment by LOCAD
Frequently Asked Questions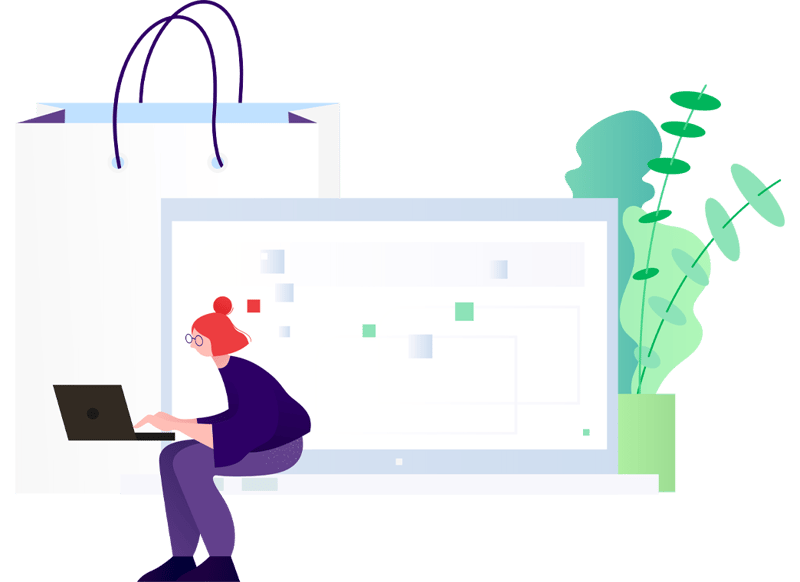 How do I partner with LOCAD to grow my business?
1. Fill in the form and submit your details or message us through chat
2. Wait for our local fulfillment expert to schedule an online meeting with you to learn more about your business and fulfillment needs.
3. Review and select which LOCAD services you want to avail.
4. Start growing your business and enjoy worry-free fulfillment with LOCAD!
Where are your warehouses located?
A: We have a large number of storage and fulfillment facilities situation all over Metro Manila and South Luzon.
What services do you offer?
A: We offer everything from fulfillment (inbounding, picking, packing and outbounding) to easily accessible on-demand storage options and nationwide shipping.
Can I connect my online store?
A: Yes! You can connect multiple online stores to the LOCAD platform. We offer Plug-and-Play integrations to popular e-commerce stores in the Philippines such as Shopee, Lazada, and Shopify and more. You'll be able to easily track, analyze, manage and download all your business data with LOCAD.
What if I have a preferred courier/shipper?
A: At LOCAD, we give you the option to use your courier of choice for all your last mile deliveries.
Do you offer 'own packaging'?
A: We offer everything from standard to customer-customized packing options.

LOCAD empowers business growth for E-commerce, Brands and Retailers with an international fulfillment network and flexible warehousing. Strengthen your distribution with a flexible, scalable and distributed supply chain run on a fully digital platform with real time visibility.